Preview of Fairy Quest Vol. 1 TPB (BOOM!)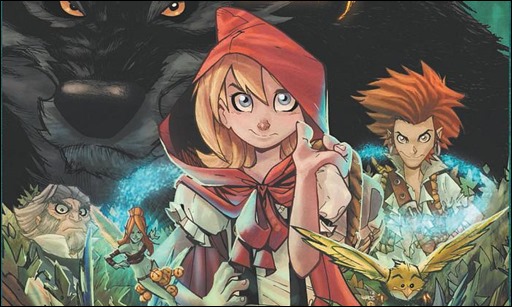 Here's a preview of Fairy Quest Vol. 1 TPB by writer Paul Jenkins and artist Humberto Ramos, courtesy of BOOM! Studios – on sale December 25th, 2013.
Fairy Quest Vol.  1 TP
Writer: Paul Jenkins
Artist: Humberto Ramos
WHY WE LOVE IT: The combination of Paul Jenkins (DEATHMATCH, Inhumans) and Humberto Ramos (Amazing Spider-Man) delivered a smart, but sweet fairy tale we're smitten with.
WHY YOU'LL LOVE IT: Jenkins and Ramos took fairy tales and created a rich, unique world that is at once familiar and wholly original. Adventure, beautiful art, and a girl and her wolf. What's not to love?
Read morePreview: Fairy Quest Vol. 1 TPB by Paul Jenkins and Humberto Ramos