The Legend Continues in Your First Look at MS. MARVEL #2!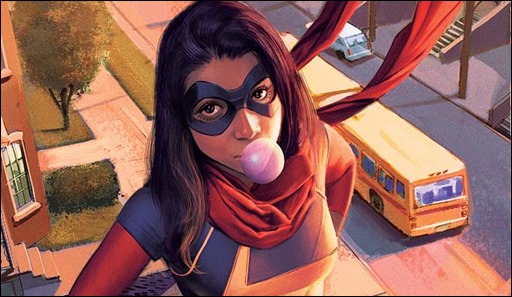 Check out this first look preview of Ms. Marvel #2 by writer G. Willow Wilson and artist Adrian Alphona, courtesy of Marvel Comics – on sale March 19th, 2014.
Press Release
This March, the runaway hit of All-New Marvel NOW! continues with another exciting chapter! Marvel is proud to present your very first look at MS. MARVEL #2 – from the critically acclaimed creative team of G. Willow Wilson and Adrian Alphona!
Kamala Khan very ordinary life has just gotten extraordinary! Imbued with strange and immense new powers, Kamala begins her journey to become a true hero. But such a path is not without its pitfalls. Is she ready to wield these extraordinary new gifts? Or will the weight of the Ms. Marvel legacy be too much for her to handle?
Read moreFirst Look at Ms. Marvel #2 by G. Willow Wilson and Adrian Alphona