The Undead Epic Continues in GEORGE ROMERO'S EMPIRE OF THE DEAD: ACT TWO #1!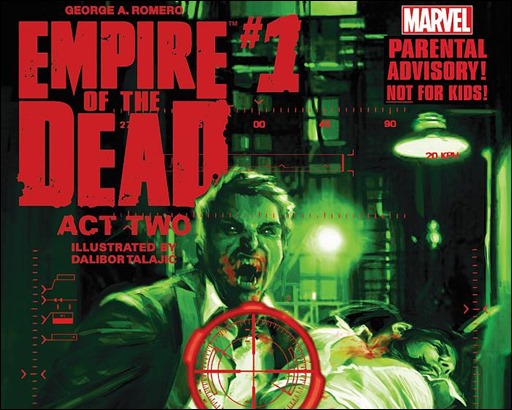 Here's a four page preview of George Romero's Empire of the Dead: Act Two #1 by writer George Romero & artist Dalibor Talajic, on sale September 10th 2014 from Marvel Comics.
Press Release
This September, Zombie Godfather George Romero's undead epic begins anew in EMPIRE OF THE DEAD: ACT TWO #1! Written by the horror master himself along with acclaimed artist Dalibor Talajic, prepare for an undead onslaught as zombies and vampires wage war on the walled in streets of New York City! Undead forces are laying waste to the last surviving humans of New York City – but now outside forces seek entry to the once safe haven. An invading militia seeks to take over the Big Apple. The current residents both alive and dead might have something to say about that!
Read morePreview: George Romero's Empire of the Dead: Act Two #1