ALL OR NOTHING – AGE OF ULTRON #10A.I. First Look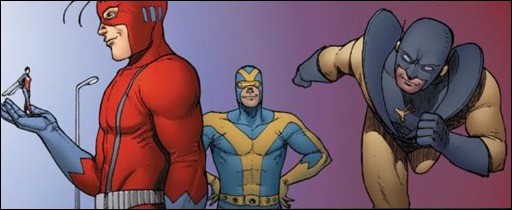 Here's a first look at 4 pages from Age of Ultron #10A.I. by Mark Waid & Andre Araujo – on sale June 26th, 2013 from Marvel Comics.
Press Release
It's the hit comic book event of the spring, and this June – get your first look at the monumental fallout from Age Of Ultron in Age Of Ultron #10A.I.!
From Eisner Award winning writer Mark Waid & red-hot artist Andre Araujo, founding Avenger Hank Pym, stands at a crossroads! Faced with a dilemma only he can solve, Pym must gamble his past AND his future! By the end of this issue, one of the smartest men in the Marvel Universe will have an entirely new role, but will he have been redeemed?
Read moreFirst Look At Age of Ultron #10A.I. by Mark Waid & Andre Araujo