Madness & Mayhem Continue in Your First Look at HAWKEYE VS. DEADPOOl #1!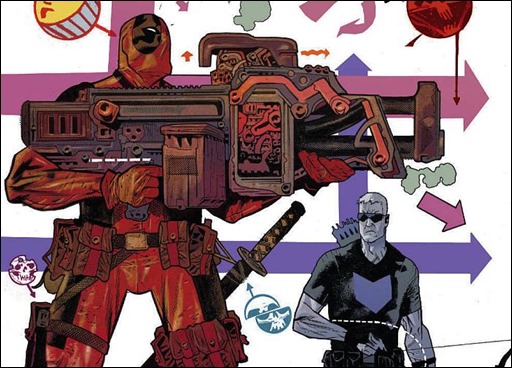 Here's your first look at Hawkeye vs. Deadpool #1 by writer Gerry Duggan and artist Matteo Lolli, on sale October 8th, 2014 from Marvel Comics.
Press Release
This October, the no-holds-barred antics of the Marvel Universe's most unlikely duo continue in HAWKEYE VS. DEADPOOL #1 – the official first issue of the blockbuster comic event of the fall. Even though this is really the second issue, but who's counting?
Read moreFirst Look: Hawkeye vs. Deadpool #1 by Duggan & Lolli