Marvel NOW! First Look
YOUNG AVENGERS #3!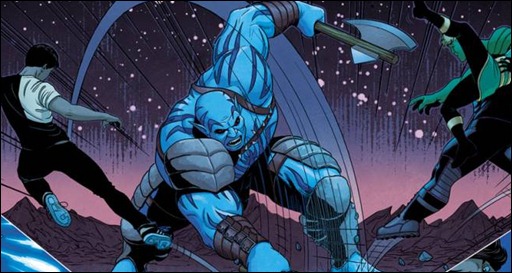 Press Release
Marvel is pleased to present your first look at Young Avengers #3, from the critically acclaimed creative team of writer Kieron Gillen and artist Jamie McKelvie!
The beast that may look like Teddy's mom continues to manipulate everyone in sight and it's up to Billy, Teddy, and Loki to get rid of her for good. Can they succeed without the help of the Avengers? Will their journey to Asgardia give them the answers they are looking for? One thing's for sure, It won't be easy!