She's Back! Your First Look Inside SPIDER-GWEN #1!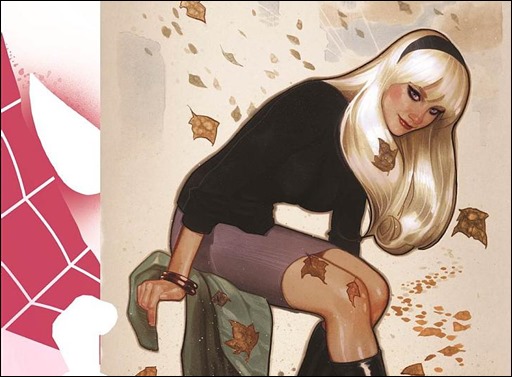 Here's a short preview of the much-anticipated Spider-Gwen #1 by writer Jason Latour and artist Robbi Rodriguez, on sale February 25th, 2015 from Marvel Comics.
Press Release
This February, Marvel's newest, sensational spider-woman is coming back to comic shops in the highly anticipated SPIDER-GWEN #1! Spinning directly out of the pages of the Amazing Spider-Man's SPIDER-VERSE and the red-hot, sold-out Edge of Spider-Verse #2, is a new ongoing series that already has the whole comic industry buzzing! Jason Latour, Robbi Rodriguez and Rico Renzi all return to chronicle the adventures of the breakout character of 2014!