Judgment! Your First Look at ORIGINAL SIN #8
– the Final Issue!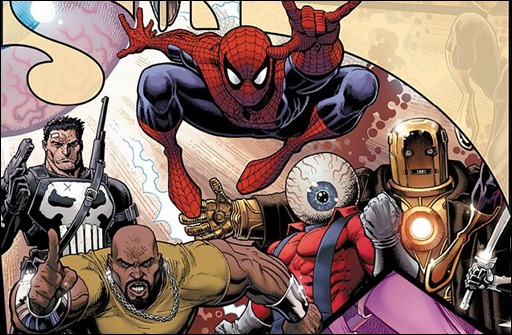 Here's your first look at Original Sin #8, the last issue of the series by Jason Aaron & Mike Deodato, on sale September 3rd, 2014 from Marvel Comics.
Press Release
It's all been building to this! Today, Marvel is proud to present your first look at ORIGINAL SIN #8 – the epic final issue from New York Times Bestselling creators Jason Aaron (Thor: God of Thunder, Wolverine & The X-Men) and Mike Deodato (Avengers, New Avengers)! The truth behind Dr. Midas' gambit, Old Nick Fury's betrayal, the evolution of the Orb and the secrets the Watcher held will be revealed as the remaining pieces of the puzzle fall into place in this can't miss finale!