A New Team. A Desperate Mission.
Your First Look SCARLET SPIDERS #1!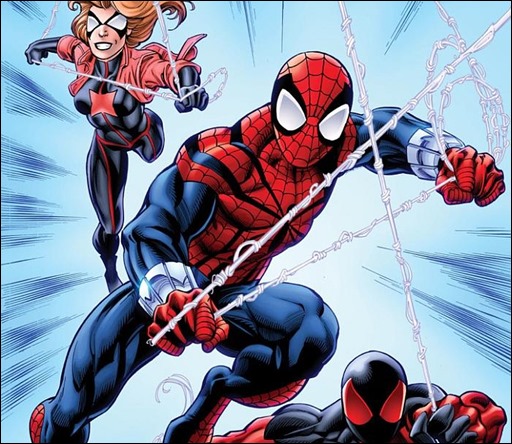 Spider-Verse Unites Three Fan-Favorite Characters For The First Time!
Here's your first look at a couple of pages from Scarlet Spiders #1 by writer Mike Costa and artist Paco Diaz, on sale November 19th, 2014 from Marvel Comics.
Press Release
Together for the first time! Amidst the chaos of Spider-Verse, three fan-favorite characters unite for a desperate mission into the unknown in SCARLET SPIDERS #1! And not all of them are going to make it back!