Lou Ferrigno's Award-Winning "Liberator" Makes The Jump From The Silver Screen To The Comic Book Page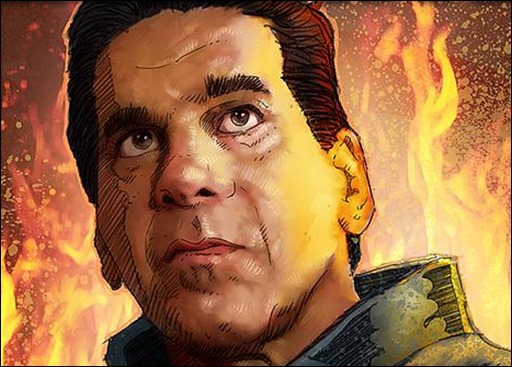 Liberator, the superhero short film by Lou Ferrigno, will become a comic book in August 2013 from Bluewater Productions.
Press Release
The buzz over Lou Ferrigno's award-winning superhero short film LIBERATOR (www.liberatormovie.com), which continues to pack houses at film festivals and comic conventions, and has won two Best Picture awards along the way, has skyrocketed with news of Bluewater Comics' launch of the "Liberator" comic book series.
The film, which not only stars Ferrigno, but also Peta Wilson ("La Femme Nikita"), Michael Dorn ("Star Trek: The Next Generation"), kickboxing legend Don "The Dragon" Wilson and Ed Asner ("Up"), will take on new life in the comic, written by Liberator co-creators Jim Cirile (Writer/Executive Producer) and Aaron Pope (Writer/Director), with art by acclaimed graphic novel artist Gerry Kissell ("Code Name: Geronimo") and Jon Woodard.
The special edition 2-issue comic series continues and expands the story from the short film and will feature likenesses of the actors, making the comics a must-have for genre fans.