The Mad Titan Returns in Your New Look at THANOS: THE INFINITY REVELATION OGN!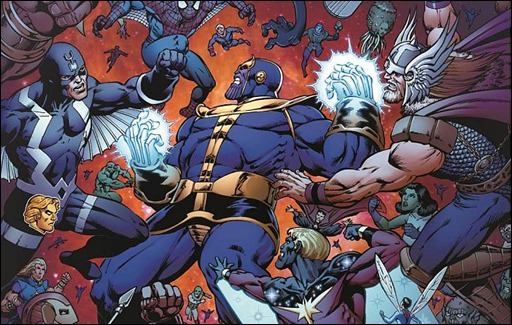 A short preview of Thanos: The Infinity Revelation OGN by the master of "All Things Cosmic" at Marvel Comics – Jim Starlin. This original graphic novel is on sale everywhere comics are sold on August 6th, 2014.
Press Release
Next week, the Mad Titan embarks on a new journey. But first, Marvel is proud to present your new look at Thanos: The Infinity Revelation OGN – the next original graphic novel in Marvel's all new OGN line. Featuring the world's most popular characters brought to life by the best creators, Marvel's new OGNs debut in a high-end, oversized format featuring sophisticated packaging and design.