Spider-Powered Heroes Take to the WARZONES! in Your New Look at SPIDER-ISLAND #1!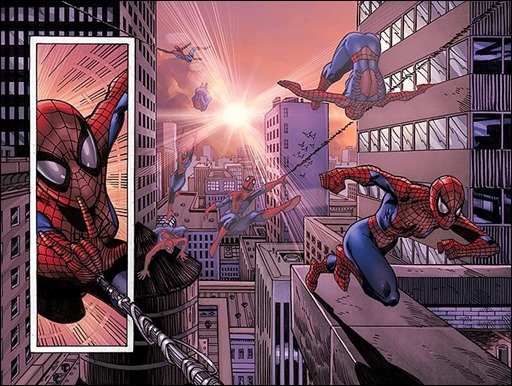 Here's a short, unlettered preview of Spider-Island #1 by writers Christos Gage & Tom DeFalco and artists Paco Diaz & Ron Frenz, on sale July 8th, 2015 from Marvel Comics.
The arachnid-infested Manhattan returns on Battleworld this July!