MOON KNIGHT #1 Comes to All-New, All-Different Marvel in 2016!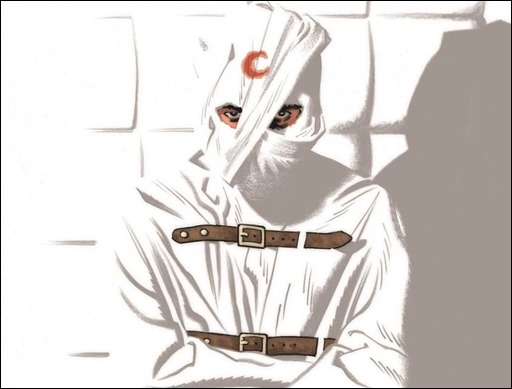 Here's your early first look at Moon Knight #1 by writer Jeff Lemire and artist Greg Smallwood, coming in Spring 2016 from Marvel Comics.
Press Release
Marc Spector has been defending New York City for years as the masked vigilante known as Moon Knight. Or has he? Waking up in an insane asylum shakes that confidence. Turns out he's been institutionalized since he was a child. But that can't be true. Can it?