THE SHADOW Returns in April 2012!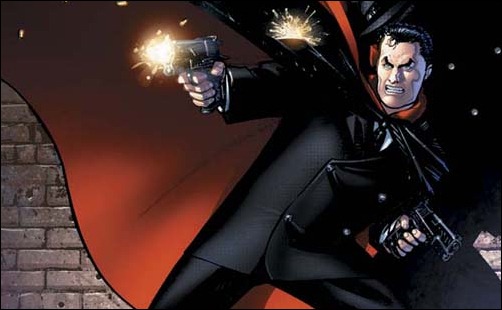 The Shadow returns in 2012! The property which is owned by Conde Nast, is being published by Dynamite Entertainment this time around. Chosen to helm the return of the popular title is Garth Ennis, and his partner in crime Aaron Campbell will be illustrating the series.
The Shadow #1 will feature alternate covers by fan favorite artists Alex Ross, Howard Chaykin, Jae Lee, and John Cassaday. The first issue is due to be released in April 2012.
Read moreGarth Ennis Writes THE SHADOW for Dynamite in April 2012