Joe Simon Passes Away at 98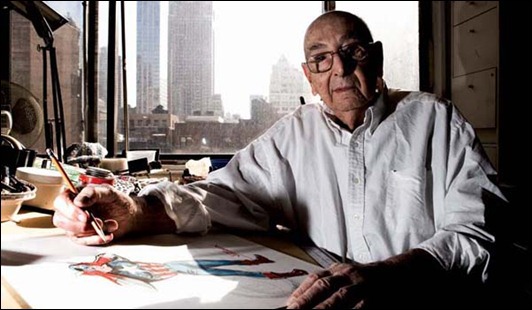 Joseph Henry "Joe" Simon, passed away on Wednesday December 14th, 2011 in New York City, after a brief illness, at the age of 98.

Simon created or co-created many important characters in the Golden Age of Comics and was the first editor for Timely Comics, which later became Marvel Comics.
Along with Jack Kirby, Simon co-created Captain America in 1940. Simon & Kirby worked extensively at DC Comics in the 1940s on such books as Sandman and Sandy the Golden Boy, and co-created the Newsboy Legion, the Boy Commandos, and Manhunter. Simon & Kirby creations for other comics publishers include Boys' Ranch, Fighting American and the Fly.