Marvel & DC Superhero Alter Ego Baselayer From Under Armour®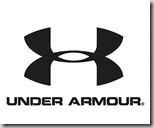 Today Under Armour® has released a brand new line of high performance Marvel & DC superhero T-shirts – Alter Ego Baselayer.
These compression shirts come in seven different styles that range all the way up to 3XL – Superman (Blue & Red), Superman (Black), Iron Man, Spider-Man, Batman, Captain America, and The Hulk. I think they all look great!
Comic books have been permeating the mass consciousness with feature films, TV series, and even Broadway plays, now they take another step into the limelight with performance workout apparel.
Read moreNow You Can Change Into Your Favorite Hero With Alter Ego T-Shirts