Preview of The X-Files: Season 10 #2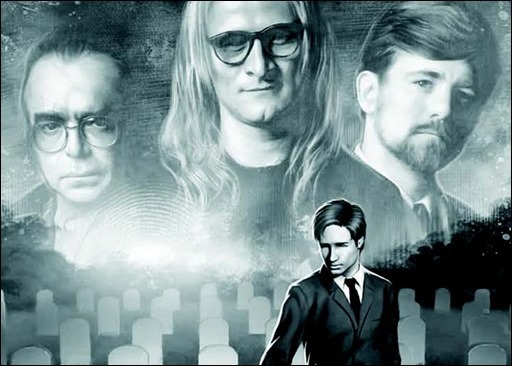 Here is a first look at The X-Files: Season 10 #2 by writer Joe Harris & artist Michael Walsh, from IDW Publishing – on sale July 17th, 2013.
The X-Files: Season 10 #2
Joe Harris (w) • Michael Walsh (a) • Carlos Valenzuela, photo (c)
"Believers," Part 2 of 5. Dana Scully has survived abduction, cancer, motherhood by mysterious means, and surrendering her "miracle" baby. But she's never encountered anything like these "Acolytes" before, or the mysterious "Deacon" who's saved her from them. Plus, Mulder follows a lead to Arlington National Cemetery and the final resting place of the "Lone Gunmen."
*2 regular covers will be shipped in a 4-to-1 ratio (4 Carlos Valenzuela, 1 photo)
FC • 32 pages • $3.99
variant Joe Corroney cover!
Bullet points:
· Agents Mulder and Scully are back!
· From Executive Producer Chris Carter!
· Continuing the story where the TV show and movies left off!
– The Comic Book Critic