Vertigo June 2013 Releases!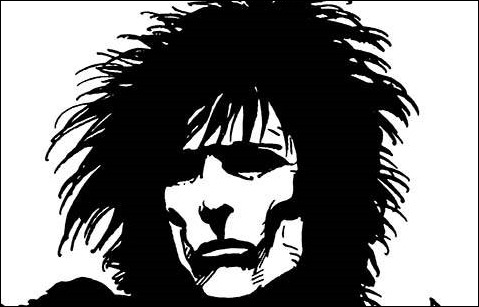 Here are the Vertigo Group solicitations for June 2013 courtesy of DC Comics.

100 BULLETS: BROTHER LONO #1
Written by BRIAN AZZARELLO
Art by EDUARDO RISSO
Cover by DAVE JOHNSON
1:25 Variant by EDUARDO RISSO
On sale JUNE 19 • 40 pg, FC, 1 of 8, $3.99 US • MATURE READERS
BROTHER LONO is a brand-new 8-issue miniseries set in the world of 100 BULLETS! The Eisner award-winning team behind 100 BULLETS—writer Brian Azzarello, artist Eduardo Risso, colorist Trish Mulvihill, letterer Clem Robbins and cover artist Dave Johnson—reunites to tell the story of the baddest Minuteman of all. When last we saw Lono in 100 BULLETS, Dizzy Cordova had shot him through the chest…but Lono always was too tough to die. Now, after the final events of 100 BULLETS, Lono finds himself in Mexico working on the side of the angels. But there's always more to a 100 BULLETS story, so pick up this EXTRA-SIZE first issue to see what's really going on with BROTHER LONO, the cold-blooded killer you hate to love!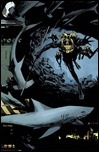 THE WAKE #2
Written by SCOTT SNYDER
Art and cover by SEAN MURPHY
1:25 Variant cover by LEE BERMEJO
On sale JUNE 26 • 32 pg, FC, 2 of 10, $2.99 US • MATURE READERS
They call it the "Ghost Rig." A secret, underwater oil rig filled with roughnecks and scientists on the brink of an incredible discovery. But when things go horribly wrong, this scientific safe haven will turn into a house of horrors at the bottom of the ocean! Part two of the incredible new series by Scott Snyder and Sean Murphy!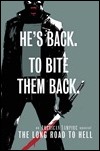 AMERICAN VAMPIRE: THE LONG ROAD TO HELL #1
Written by SCOTT SNYDER and RAFAEL ALBUQUERQUE
Art and cover by RAFAEL ALBUQUERQUE
1:25 Variant cover by TONY MOORE
ONE-SHOT • On sale JUNE 12 • 64 pg, FC, $6.99 US • MATURE READERS
Fan-favorite character Travis Kidd—the vampire hunter who likes to "bite them back"—makes his return in this new AMERICAN VAMPIRE one-shot!
It's a story burned deep into the American psyche: two young lovers, a stolen car and the open road. But these young lovers are newly turned vampires trying to fight the bloodsucking urge inside them. To make matters worse, they've got a pack of angry vampires on their tails—plus bad-ass vamp-killer Travis Kidd. He's tracking the "Heartbreak Killers" across the heartland, but can he stop them before it all ends in tragedy? This one-shot special sets the stage for the AMERICAN VAMPIRE relaunch later this year!

FABLES #130
Written by BILL WILLINGHAM
Art by BARRY KITSON
Cover by JOAO RUAS
On sale JUNE 19 • 32 pg, FC, $2.99 US • MATURE READERS
Don't miss this issue featuring gorgeous guest art by Barry Kitson (FAIREST, Spider-man)! In a special stand-alone tale for the month of June, here comes June Bug, the fan-favorite Fable whose parents are Rodney and June, the Adversary's wooden soldiers that became human.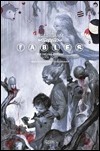 FABLES DELUXE EDITION BOOK 7 HC
Written by BILL WILLINGHAM
Art by MARK BUCKINGHAM, STEVE LEIALOHA, GENE HA, MICHAEL ALLRED, INAKI MIRANDA, JILL THOMPSON, DAVID LAPHAM and others
Cover by JAMES JEAN
On sale AUGUST 28 • 240 pg, FC, 7.0625" x 10.875", $29.99 US • MATURE READERS
In this collection of issues #52-59 and 64, preparation for the war against the Empire begins, and the Adversary consults with the Imperial Elite to decide what to do about Fabletown. Then, Bigby confronts his father, the North Wind, while the cubs celebrate their birthday!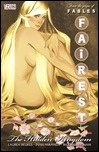 FAIREST VOL. 2: THE HIDDEN KINGDOM TP
Written by LAUREN BEUKES
Art by INAKI MIRANDA
Cover by ADAM HUGHES
On sale JULY 24 • 128 pg, FC, $14.99 US • MATURE READERS
In this tale from issues #8-14, Rapunzel lives one of the most regimented lives in Fabletown, forced to maintain her rapidly growing hair lest her storybook origins be revealed. But when word of her long-lost children surfaces, she travels to Japan to find them—and a former lover.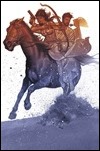 FAIREST #16
Written by SEAN WILLIAMS
Art by STEPHEN SADOWSKI and PHIL JIMENEZ
Cover by ADAM HUGHES
On sale JUNE 5 • 32 pg, FC, $2.99 US • MATURE READERS
In Part 2 of "The Return of the Maharaja," Nalayani and the Maharaja set out to rid the land of the vicious dhole as her village's resources dwindle. As the Maharaja continues his advances toward the most beautiful woman in the land, the virtuous Nalayani risks his wrath, and 144 the safety of her village, if she rejects him.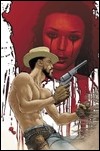 DJANGO UNCHAINED #5
Based on the screenplay by QUENTIN TARANTINO
Adapted by REGINALD HUDLIN
Art by R.M. GUERA and JASON LATOUR
Cover by FRANK QUITELY
1:25 Variant cover by TBD
RESOLICIT • On sale JUNE 26 • 48 pg, FC, 5 of 6, $4.99 US • MATURE READERS
The latest chapter of the miniseries adaptation of the screenplay from the Quentin Tarantino film, with a cover by Frank Quitely! Based on the entire, uncut story, containing scenes that may not appear in the final film!
In this issue, it's no holds barred as Django goes all out to save his beloved wife, Broomhilda!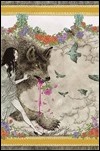 THE UNWRITTEN #50
Written by MIKE CAREY
Art by PETER GROSS and MARK BUCKINGHAM
Cover by YUKO SHIMIZU
1:25 Variant by P. CRAIG RUSSELL
On sale JUNE 26 • 48 pg, FC, $4.99 US • MATURE READERS
An extra-sized issue celebrating fifty issues of THE UNWRITTEN and the start of "THE UNWRITTEN FABLES," a 5-issue storyline that drags Tom Taylor into the heart of a world he never made from the pages of Vertigo's hit series FABLES. The mundane realm of humanity and the fairy-tale homelands have fallen to a terrible foe. In desperation, the witches of Fabletown gather to summon the greatest mage the worlds have ever seen. And are they in for an unpleasant surprise…

SAGA OF THE SWAMP THING BOOK 4 TP
Written by ALAN MOORE
Art by STEPHEN BISSETTE, RICK VEITCH, JOHN TOTLEBEN and others
Cover by STEPHEN BISSETTE and JOHN TOTLEBEN
On sale JULY 10 • 224 pg, FC, $19.99 US • MATURE READERS
In these stories from SWAMP THING #43-50, Swamp Thing's quest for self-discovery comes to its shattering conclusion. A harbinger of doom awakens an evil beyond comprehension, bringing together John Constantine, Deadman, The Phantom Stranger, The Spectre and others.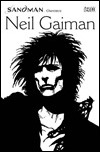 THE SANDMAN OMNIBUS VOL. 1 HC
Written by NEIL GAIMAN
Art by VARIOUS
Cover by DAVE McKEAN
On sale AUGUST 21 • 1,040 pg, FC, 150.00 US • MATURE READERS
This massive hardcover collects THE SANDMAN #1-37 and THE SANDMAN SPECIAL #1—the first half of Neil Gaiman's acclaimed horror classic. Upon his escape from captivity at the hands of a mortal, Morpheus must deal with the changes within himself and his realm. His journey to find his place in the world takes him through mythical worlds to retrieve his belongings, the backroads of America for a twisted reunion, and even Hell itself.

BLACK ORCHID TP
Written by NEIL GAIMAN
Art and cover by DAVE McKEAN
On sale JULY 17 • 176 pg, FC, $16.99 US • MATURE READERS
The 3-issue BLACK ORCHID miniseries is back in a new trade paperback. After being viciously murdered, Susan Linden is reborn as the Black Orchid, a hybrid of plant and human, destined to avenge her own death. Now, as this demigoddess attempts to reconcile human memory and botanical origins, she must untangle the webs of deception and secrets that led to her death!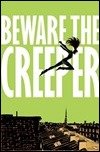 BEWARE THE CREEPER TP
Written by JASON HALL
Art and cover by CLIFF CHIANG
On sale JULY 31 • 128 pg, FC, $14.99 US • MATURE READERS
Collecting the 5-issue miniseries! In the aftermath of World War I, surrealist painter Judith Benoir desperately wants to make a splash in Paris. And as The Creeper, she escalates simple burglaries into spectacular art crimes, establishing her as a cultural icon. But what are the true motivations behind The Creeper's actions? And how long before her antics spiral out of control and the law closes in?
– The Comic Book Critic