Tom Brevoort started a Twitter initiative called "While They Live Wednesday" using the hashtag #whiletheylive on Twitter where fans can celebrate industry professionals while they are still alive to appreciate the kind words. We at Comic Book Critic think this is a great idea and have made it a weekly feature.
The celebrated industry pro for Wednesday March 23rd, 2011 is Russ Heath.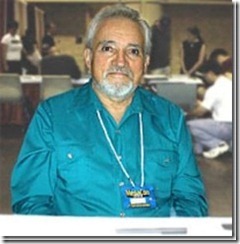 Whenever I see an old EC or DC War comic, I think Russ Heath may have had a hand in that book! He was one of the finest illustrators of combat comics I have ever seen. From the faces of the combatants to the details on the tanks and planes, Russ Heath sure knew how bring out the detail in his work. Even if you don't know who he is, you've seen his work. Remember those advertisements on the back covers of comics from the early '60s to '70s, the ones depicting Revolutionary or Roman Soldiers? That was drawn by Russ Heath. That alone makes him a part of our Americana!
Leave a comment here or tweet them with #whiletheylive.