Preview – Tank Girl: World War Tank Girl #4 by Martin & Parson (Titan)
Tank Girl: World War Tank Girl #4 Preview (Titan)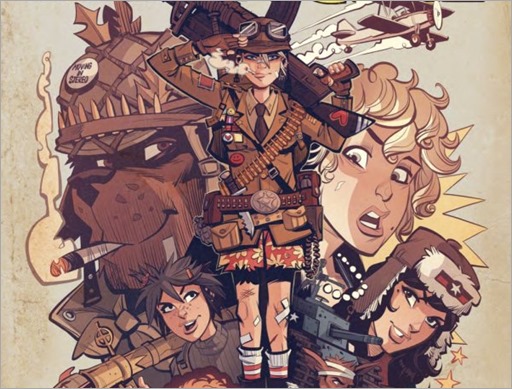 Here's a preview of Tank Girl: World War Tank Girl #4, the final issue of the series by Alan Martin & Brett Parson, on sale August 9th, 2017 from Titan Comics.
TANK GIRL: WORLD WAR TANK GIRL #4
Writer: Alan Martin
Artist: Brett Parson
FINAL ISSUE!
Written by Tank Girl co-creator Alan Martin and illustrated by rising star Brett Parson (New Romancer, Two Girls, One Tank)! Final Issue of the Mini-Series!
​COVER A: BRETT PARSON
COVER B: CHRIS WAHL
COVER C: BRETT PARSON ​
Publisher: Titan Comics​
FC • 32pp • $3.99 • On sale: ​Aug 9, 2017