on
December 4, 2013
and modified on December 4, 2013.
PERFECT DAY No More in HARBINGER #19!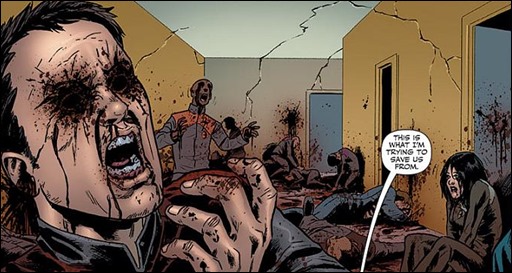 Here's a preview of Harbinger #19 by writer Joshua Dysart and artists Barry Kitson & Riley Rossmo, courtesy of Valiant Comics – on sale December 11th, 2013.
Press Release
Valiant is proud to present an advance preview of Harbinger #19 – featuring the conclusion to the acclaimed story arc "Perfect Day" by all-star creators Joshua Dysart, Barry Kitson, and Riley Rossmo!
With Toyo Harada pushed to the limit and the very walls of Harbinger Foundation crumbling on all sides, the grim truth behind the most shocking arc of Harbinger yet is about to finally be revealed. Peter Stanchek is about to undertake the mental battle of his life…and the fate and freedom of his fellow Renegades hangs in the balance.