on
May 20, 2013
and modified on May 20, 2013.
PRELUDE TO INFINITY –
AVENGERS #14 First Look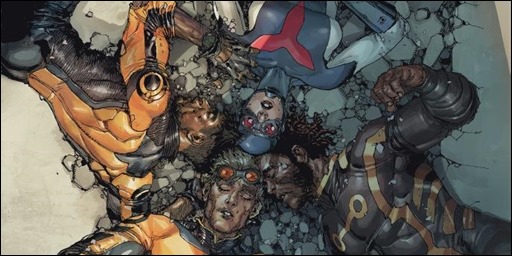 Here is a 4 page first look preview of Prelude to Infinity – Avengers #14 by Jonathan Hickman, Nick Spencer, & Stefano Caselli – on sale June 19th, 2013 from Marvel Comics.
Press Release
This June, jump on the road to the biggest comic book event of the summer with Avengers #14 – a prelude to Infinity! From the blockbuster creative team of writers Jonathan Hickman & Nick Spencer and artist Stefano Caselli! With the Builders light years away, all of the Origin Sites across the globe activate sending their signal across the Marvel Universe! But what do they mean? And with A.I.M.'s S7 program about to kickoff – can the Avengers tackle both threats before it's too late?