Preview of I Don't Get It HC
by Shannon Wheeler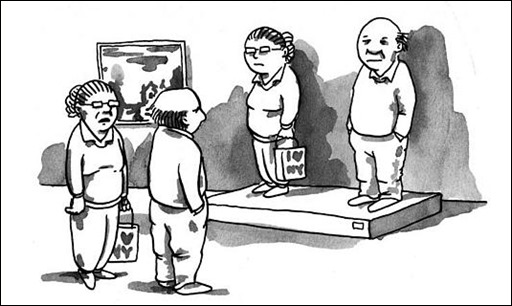 Here's a preview of the I Don't Get It hardcover by writer/artist Shannon Wheeler, courtesy of BOOM! Studios – on sale January 22nd. 2014.
I Don't Get It HC
Writer/Artist: Shannon Wheeler
Diamond Code: NOV130881
By popular demand, it's a new collection of illustrations from cartoonist Shannon Wheeler– continuing a run that began with the Eisner Award-winning book, I THOUGHT YOU WOULD BE FUNNIER.
Where do cartoons go when they've been bounced by the New Yorker? When they're as funny as what's floating in Wheeler's brain, they're boiled down to the best of the bounced and presented in one laugh-out-loud volume.