The Truth About Wade's Family Revealed in DEADPOOL #29 – an ORIGINAL SIN tie-in!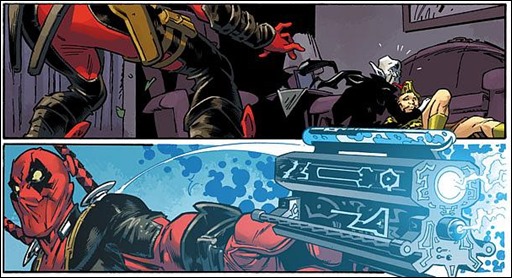 Here's your first look at Deadpool #29, an Original Sin tie-in, by Gerry Duggan, Brian Posehn, and John Lucas, courtesy of Marvel Comics – on sale May 28th, 2014.
Press Release
This May, the shocking truth about Deadpool's family comes to light in DEADPOOL #29 – a tie-in to Original Sin! And the truth about the Merc With a Mouth upend the lives of those close to him in ways you never thought imaginable. Fan-favorite writers Gerry Duggan and Brian Posehn along with artist John Lucas craft an gut-wrenching tale about Wade's past that might just be too much for him to handle!