First Look: ARMOR HUNTERS #1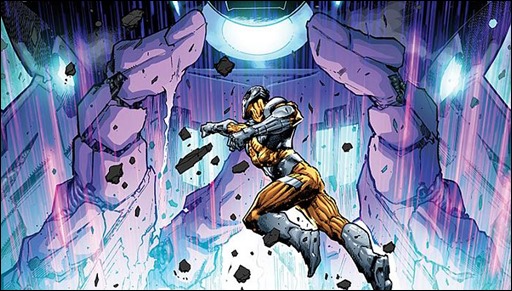 ROBERT VENDITTI and DOUG BRAITHWAITE Launch X-O MANOWAR
into the VALIANT Crossover Epic of 2014!
Here's a 5 page preview of Armor Hunters #1 by Robert Venditti and Doug Braithwaite, featuring a chromium cover by Jorge Molina, courtesy of Valiant Comics – on sale June 11th, 2014.
Press Release
On June 11th, Earth will be the greatest hunt of all!
Valiant is proud to present an advance preview of ARMOR HUNTERS #1 (of 4) – the FIRST ISSUE of Valiant's action-packed summer crossover event by New York Times best-selling writer Robert Venditti (X-O Manowar, Green Lantern) and superstar artist Doug Braithwaite (Unity, Justice)! Featuring an armor-plated, wraparound Chromium cover by red-hot artist Jorge Molina (X-Men), this is the best chance yet to jump into the world of Valiant's chart-topping heroes – just as X-O Manowar goes to head-to-head with a team of hardened hunter-killers with a closely guarded link to the very origins of his armor.