Make Yours Marvel With the Special
MARVEL 75Th ANNIVERSARY MAGAZINE!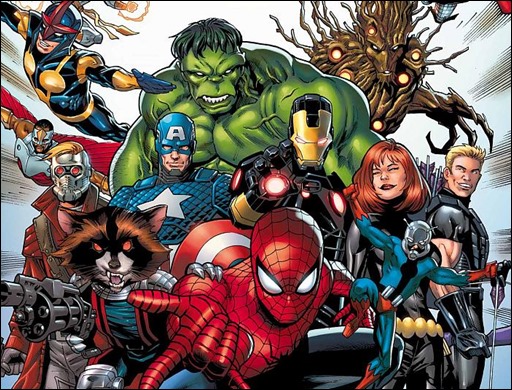 Marvel Comics is celebrating their 75th year with a special Marvel 75th Anniversary Magazine, with Alex Ross variant covers, available in September 2014.
Press Release
The biggest characters, the best stories, and the most iconic moments. Celebrate over seven decades of Marvel myth-making with September's commemorative MARVEL 75TH ANNIVERSARY MAGAZINE, a fitting tribute to the storied history of the House of Ideas! Featuring a look back at the comics that started it all, and a look forward at the universe they spawned, this keepsake edition is not to be missed by any mighty Marvel fans True Believers!
Read moreMarvel 75th Anniversary Magazine Arrives in September