The Rise of X-O MANOWAR Retold in
UNITY #1 Video Trailer!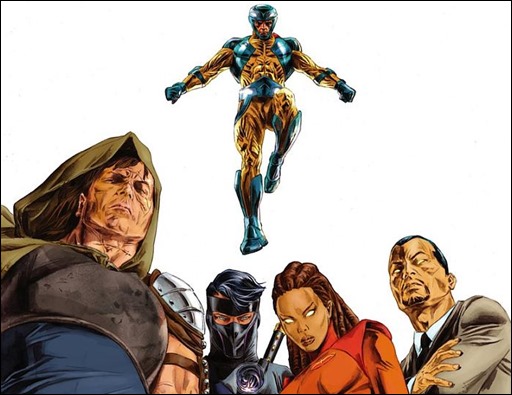 Here's a video trailer for Unity #1 by Matt Kindt & Doug Braithwaite along with a preview of several variant covers & interior pages from Valiant Comics.
Press Release
Valiant is proud to debut the official video trailer for UNITY #1 – Valiant's first fully returnable comic book event from the all-star creative team of New York Times best-selling writer Matt Kindt, superstar artist Doug Braithwaite, and acclaimed colorist Brian Reber!
To kill a king…he has created an army. The world's most dangerous man, Toyo Harada, has been struck by the one thing he never thought possible – fear. Halfway across the globe, a new power threatens to topple modern civilization and, to preempt the cataclysm that is to come, Harada will unite the most unforgiving team the world has ever known – UNITY. Their mission: defeat the threat responsible for the destruction of MI-6, the decimation of an alien world, and the occupation of Eastern Europe… Unseat the warrior king armed with the universe's most powerful weapon… Kill X-O Manowar!