Superstar Creators Jason Aaron & Ron Garney Reunite for MEN OF WRATH #1!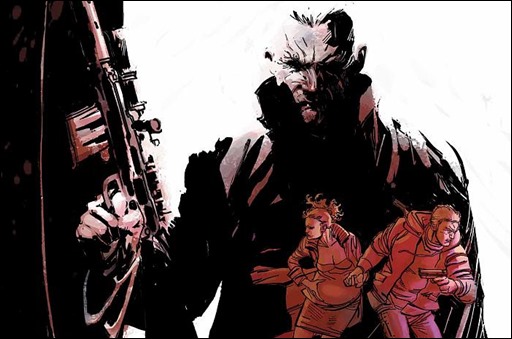 Presenting Your New Look at the Newest ICON Series From Aaron & Garney!
Here's a preview of the new ICON series Men of Wrath #1 by writer Jason Aaron and artist Ron Garney, on sale in October 2014 from Marvel Comics.
Press Release
This October, New York Times-bestselling writer Jason Aaron (Original Sin, Thor: God of Thunder) re-teams with critically acclaimed artist & frequent collaborator Ron Garney (Thor: God of Thunder, Weapon X) for MEN OF WRATH #1 – a gritty new limited series launching as part of Marvel's creator-owned ICON imprint! Witness the story of Ira Rath – the coldest hitman ever to walk on Alabama soil and the black cloud that hangs over his family name. Explore the blood-soaked history of the Rath family as Ira embarks on a job that will decide the fate of his cursed family once and for all.