Deadpool Gets Patriotic
In UNCANNY X-MEN #1
53 STATE BIRDS VARIANT!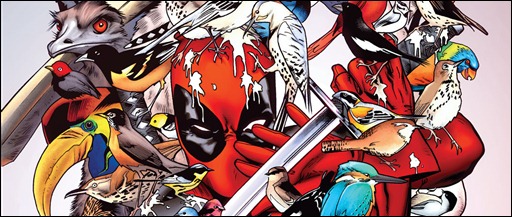 DC Comics announced their 52 State Flag variants for Justice League of America #1 so Marvel Comics went one better!
Here's your first look at the Uncanny X-Men #1 Variant cover by Stuart Immonen featuring not only 53 State birds, but Deadpool as well!
Read moreUncanny X-Men #1 53 State Birds Variant Cover Featuring Deadpool