Bug!: The Adventures of Forager #1 Preview (DC)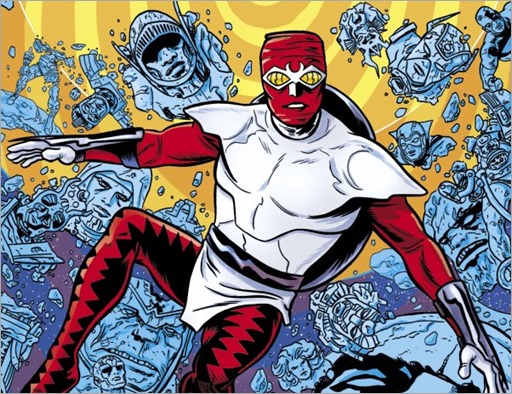 Here's a 5 page preview of Bug!: The Adventures of Forager #1, a Young Animal miniseries by writer Lee Allred & artist Mike Allred, on sale May 10th, 2017 from DC Comics.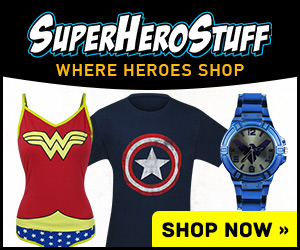 BUG!: THE ADVENTURES OF FORAGER #1
Writer: Lee Allred
Artist: Mike Allred
Cover: Mike Allred
Variant covers: Paul Pope, James Harvey
An all-new Young Animal miniseries begins! Forager is just one of the Hive before he breaks out of his cocoon and finds himself in a mysterious house in an unknown realm. There he meets all kinds of strange creatures: a ghostly girl, a talking teddy bear and otherworldly weirdos that have literally jumped out of his worst nightmares. But these interdimensional oddballs are nothing compared to the evil General Electric, who is on the hunt for a reality-bending metal that could alter the fabric of life itself. To stay one step ahead of him and preserve the multiverse, Forager must travel through alternate dimensions to seek the metal and, hopefully, catch up with that cagey stuffed bear. If he does it, will he finally be able to distinguish himself as a New God?
DC's Young Animal celebrates Jack Kirby's centenary with this new six-issue miniseries—and who better to tackle this task than the Eisner Award-winning Allred clan! Featuring scripts by Lee Allred (BATMAN '66), art by Michael Allred (Silver Surfer) and colors by Laura Allred (Lady Killer), BUG! is truly a family affair.
Publisher: DC Comics
U.S. Price: $3.99
On Sale 5/10