Detective Comics #443 by Walt Simonson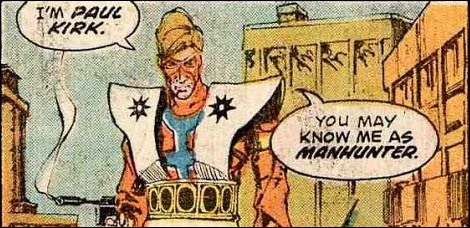 Welcome to the Classic Comic Book Page! We scour our memories and hundreds of comic book issues to bring you pages that we think are classics.
Today we have a page from Detective Comics #443 "Gotterdammerung" (Nov. 1974) written by Archie Goodwin & illustrated, colored, & partially lettered by Walt Simonson.
Although he was created by Jack Kirby back in 1942, I first happened upon Paul Kirk as Manhunter in DC's 1984 Manhunter Special #1 which reprinted Detective Comics #437 – #443. Originally starting as a short backup, the events finally spilled over into the main story at the end when Batman got involved.
In this page, Paul Kirk shows that he follows a much different code than Batman.
Killing is always an option.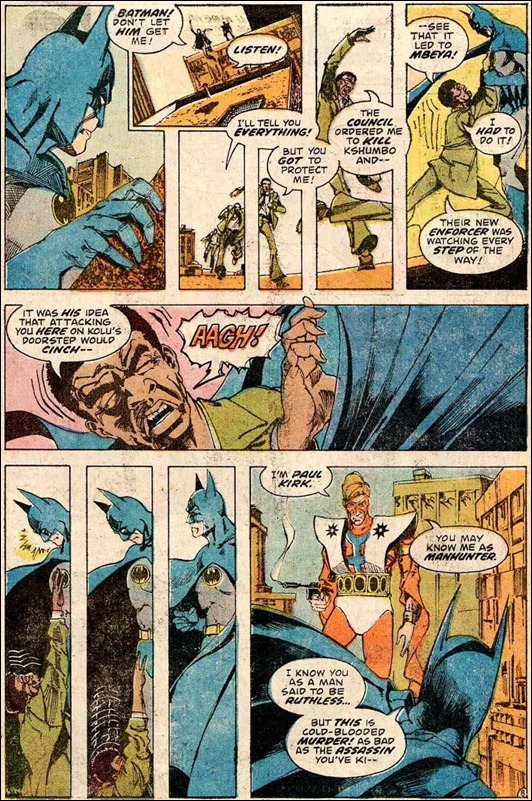 – The Comic Book Critic