GUARDIANS OF KNOWHERE #1 Ignites the WARZONES! Above Battleworld This June!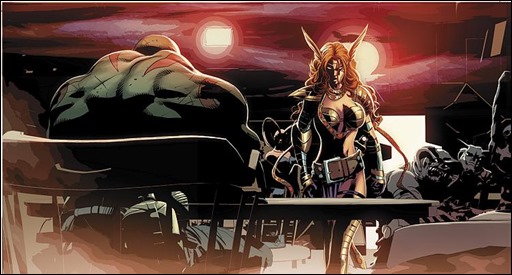 Here's your first look at art from Guardians of Knowhere #1 by writer Brian Michael Bendis and artist Mike Deodato, on sale July 15th, 2015 from Marvel Comics.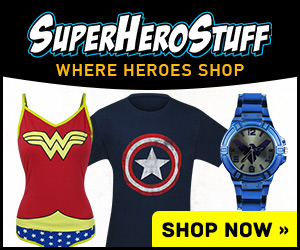 Press Release
The Marvel Universe has been destroyed. The galaxy may be gone. But there are still places that need defending. Places that need Guardians.
Today, Marvel is pleased to preset your first look at GUARDIANS OF KNOWHERE #1 – the explosive new Secret Wars series from blockbuster creators Brian Michael Bendis and Mike Deodato! High above Battleworld floats the head of a dead Celestial, miraculously saved in the collapse of a universe. Now orbiting the strange, patchwork planet as its solitary moon, Knowhere survives as a colony brimming with convicts and criminals. Yet amid this vile hive of killers, thieves and thugs – there is hope. People who will stand and defend those who cannot defend themselves – the Guardians of Knowhere! But there is a new power rising inside this head of a dead god. Suspended thousands of miles above Battleworld's surface, a dangerous new foe stalks the alleys and corridors of this floating fortress. A villain with their crosshairs aimed squarely at the Guardians of Knowhere!
Who is this new foe and what are they after? No one knows! One thing is for certain – not everyone will walk out of Knowhere unscathed.
Don't miss the pulse-pounding first issue when GUARDIANS OF KNOWHERE #1 lands in comic shops and on digital devices this June!
GUARDIANS OF KNOWHERE #1 (APR150830)
Written by BRIAN MICHAEL BENDIS
Art & Cover by MIKE DEODATO
MAOS Variant by JENNY FRISON (APR150832)
Gwenom Variant by ROB GUILLORY (APR150831)
Connecting Variant A by SKOTTIE YOUNG (APR150833)
Connecting Variant B by SKOTTIE YOUNG (APR150834)
FOC – 06/22/15, On-Sale – 07/15/15