Meet Marvel's Newest Hero – Your First Look at MOSAIC #1!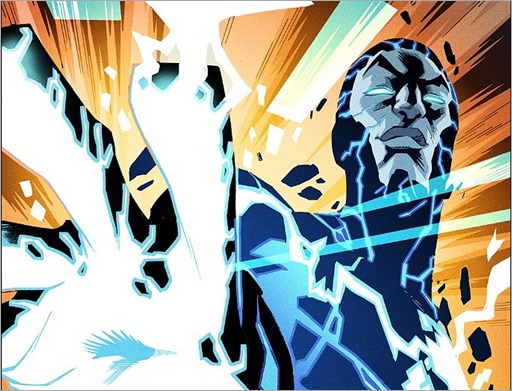 New Ongoing Series Launching in October!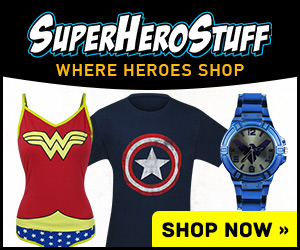 Here's a preview of Mosaic #1, a new ongoing series by writer Geoffrey Thorne and artist Khary Randolph, on sale October 12th, 2016 from Marvel Comics.
Press Release
You've seen his first appearance in the pages of Uncanny Inhumans. You've read the FREE 10-page Mosaic Prelude story. Now, prepare for Marvel's brand-new hero to explode onto the scene this October in the can't-miss oversized MOSAIC #1! Creators Geoffrey Thorne (Marvel's Ultimate Spider-Man) and artist Khary Randolph (Deadpool: The Gauntlet) introduce a brand-new character to the Marvel mythos that will have the whole world talking!
MOSAIC centers on Morris Sackett – professional basketball player and celebrity. Loved by millions, hated by his teammates. Only Morris is secretly something else – something Inhuman. Coming into contact with the transformative Terrigen Mists has given Morris spectacular new abilities. Imbued with the power to jump from person-to-person like a ghost, Morris can control the bodies and memories of those he inhabits. Only these fantastic new abilities come at a grave cost. With his own body destroyed, the one-time superstar athlete must rely on others to survive. But can he?
The saga of Marvel's newest hero is about to begin. Be there for his highly anticipated debut in MOSAIC #1, coming to comic shops and digital devices on October 12th! Can't wait that long? Read the FREE 10-page MOSAIC PRELUDE from Thorne and Randolph right now!
MOSAIC #1 (AUG160811)
Written by GEOFFREY THORNE
Art by KHARY RANDOLPH
Cover by STUART IMMONEN
Variant Cover by KHARY RANDOLPH (AUG160815)
Action Figure Variant by JOHN TYLER CHRISTOPHER (AUG160812)
Hip-Hop Variant by MARCO D'ALFONSO (AUG160814)
Teaser Variant by MIKE DEODATO (AUG160813)
Champions Variant by PASQUAL FERRY (AUG160811)
FOC – 09/19/16, On-Sale – 10/12/16