She's Back! Your First Look at THE UNBEATABLE SQUIRREL GIRL #1!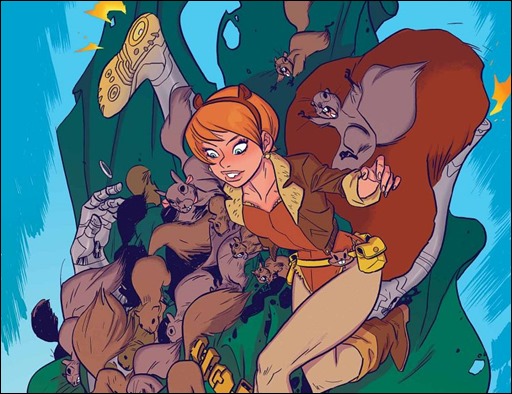 Here's your first look at The Unbeatable Squirrel Girl #1 by writer Ryan North and artist Erica Henderson, on sale October 28th, 2015 from Marvel Comics.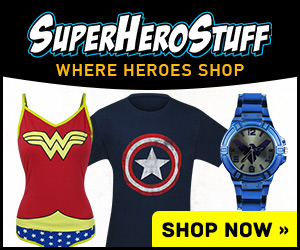 Press Release
New series. New Avenger (!!!). Still eats nuts. Still kicks butts. Not even Secret Wars can stop Marvel's most unbeatable heroine!
Today, Marvel is pleased to present your first look at THE UNBEATABLE SQUIRREL GIRL #1 – the new series from the New York Times bestselling creative team of Ryan North and Erica Henderson! Galactus. Thanos. M.O.D.O.K. With her unique combination of wit, empathy, and kick-butt squirrel powers, Doreen Green has taken ALL these chumps down.
Now it's time for her next challenge – balancing college life and being a full-time New Avenger! Alongside her friends Tippy Toe (a squirrel) and Nancy (a human), Squirrel Girl is all that stands between Earth and total annihilation! Sometimes. Other times there's nothing world ending going on and she's a normal college student. But that's an adventure too!
Now is your chance to jump on board the series that has the whole world talking when THE UNBEATABLE SQUIRREL GIRL #1 comes to comic shops this October!
THE UNBEATABLE SQUIRREL GIRL #1 (AUG150821)
Written by RYAN NORTH
Art & Cover by ERICA HENDERSON
Variant Cover by BEN CALDWELL (AUG150823)
Hip-Hop Variant by PHIL NOTO (AUG150822)
Kirby Monster Variant by CHRIS BACHALO (AUG150824)
FOC – 10/05/15, On-Sale – 10/28/15