DARK HORSE OFFICIALLY UNVEILS
THE GAME OF THRONES®
WHITE WALKER STATUE!

This highly anticipated collectible featured in Diamond Comics Distributors' September-dated PREVIEWS catalog!
Press Release
Following its "sneak" debut to the industry at this year's Toy Fair International, Game of Thrones fans have been clamoring for an official release date, and images of HBO® and Dark Horse's White Walker statue.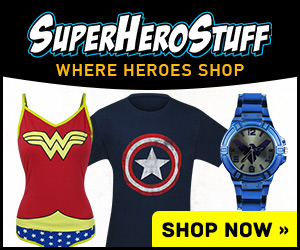 Arriving at finer comic shops, bookstores, and specialty retailers on December 18, 2013, the White Walker is a hand-painted, numbered limited edition collectible. Each bust is packaged in full-color collector box, will include a numbered certificate of authenticity. Retail price is $124.99.
White Walkers, or the Others, are a fierce mythological race who are seldom seen as they lurk and prey in their land in the frozen north of Westeros. The Wall was constructed ages ago to keep them isolated.  This evil creature speaks in cracked tones and brandishes a deadly icy weapon, as immortalized in this beautiful collectible piece.
"The first appearance of the White Walker was the climax of the show's second season," Dark Horse's David Scroggy recalled. "We thought that would be a perfect image to seize. We used exotic resins to simulate his ice spear, and will also re-create the striking blue luminosity of his piercing eyes. Game of Thrones is one of the best television sagas ever, and we owe it to the audience to capture every detail. Hopefully, we've succeeded."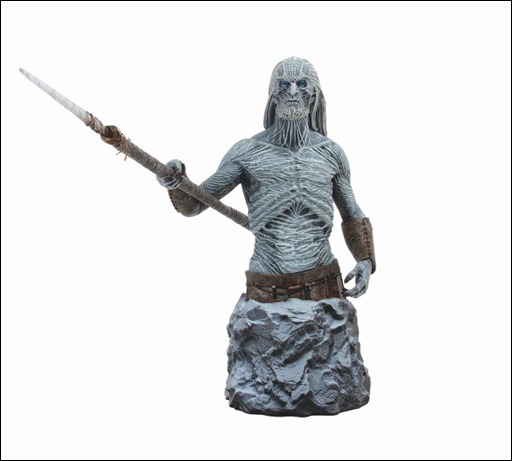 – The Comic Book Critic