NBA ALL-STAR KAREEM ABDUL-JABBAR BRINGS HIS UNIQUE MYCROFT HOLMES TO COMICS!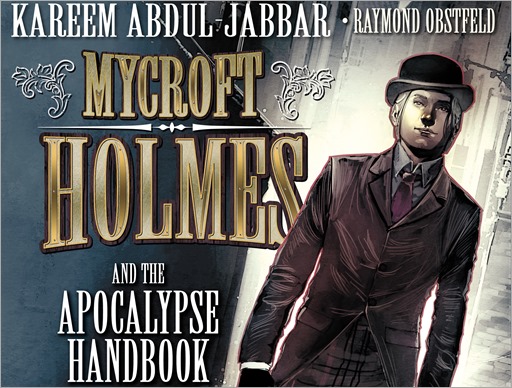 ATHLETE, NOVELIST AND POLYMATH LEGEND PENS ORIGINAL COMICS BASED ON CONAN DOYLE'S CREATION FOR TITAN!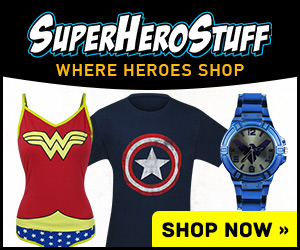 The legendary Kareem Abdul-Jabbar brings Sherlock Holmes' elder brother to life in Mycroft Holmes and the Apocalypse Handbook, coming in August from Titan Comics.
Press Release
This August, Titan Comics is thrilled to team with NBA All-star and Polymath legend Kareem Abdul-Jabbar for Mycroft Holmes and the Apocalypse Handbook: a brand new standalone comic book adventure that uncovers the secrets of the elder Holmes brother.
Kareem's passion for the character is evident, having already written a novel based around Mycroft. His Mycroft Holmes novel published in September 2015 to critical applause. Described by Academy Award winning screenwriter Robert Towne (Chinatown) as "beautifully written and full of intrigue," the novel garnered high profile media attention around the globe with pieces appearing in Entertainment Weekly, Time Magazine, The Guardian and The London Times, and many more. Covering the announcement, The New York Times noted Abdul-Jabbar's numerous credits even "rival [that of] Conan Doyle himself."
An all-new adventure, The Apocalypse Handbook sees the diffident, brilliant Mycroft pulled into a globe-spanning adventure at the behest of Queen Victoria and a secret organization at the heart of the British government. A madman is on the loose with futuristic weaponry capable of destroying civilization in the most horrific manner. Can the smartest man in England set aside his idle, womanizing ways for long enough to track down the foe that may be his match?
Although the character appeared in only a handful of Arthur Conan Doyle's stories, Sherlock's elder brother Mycroft has gained increased mainstream awareness through appearances in smash-hit TV show Sherlock and CBS's Elementary (as portrayed by Mark Gatiss and Rhys Ifans respectively). Charting his own course and centering Mycroft firmly at the heart of the narrative, Abdul-Jabbar's devotion for the character was established in the novel Mycroft Holmes, for Titan Books last year.
This exciting comic series sees Abdul-Jabbar team with best-selling novelist Raymond Obstfeld (Joker and the Thief) to pen a fresh, all-new story that adds new revelations and insights into the life of Mycroft. The five-part serial features art by rising star Joshua Cassara (New Avengers, The Troop) and colorist Luis Guerrero (Doctor Who, Rivers of London, The Troop), along with a host of comics luminaries on its variant covers.
The hotly anticipated debut arrives in comic stores and on digital platforms on August 3, 2016. Retailers can order copies through the June edition of Diamond PREVIEWS.
For further news and developments on this series join Titan Comics on Facebook, Twitter or Tumblr.