RENEGADE UNLEASHES THE WAR OF 1812
Historical Graphic Novel, The Loxley's and the War of 1812, debuts in June
Press release
Renegade Arts Entertainment proudly presents an adventure full of action, drama and history with THE LOXLEY'S AND THE WAR OF 1812. Written by Alan Grant (2000 A.D. Judge Dredd) and with beautifully colored artwork from Claude St Aubin (R.E.B.E.L.S., Batman: Turning Point) and Lovern Kindzierski (Animal Man), this paperback features a 101 page story about a Canadian family caught up in the war, as well as a 53 page summary of the war and its implications for Canada and America, written by acclaimed Canadian military historian Mark Zuehlke, presented with maps and illustrations. Also, for every 3 copies that retailers order of THE LOXLEY'S AND THE WAR OF 1812 from Diamond Comic Distributor, they will receive one FREE copy.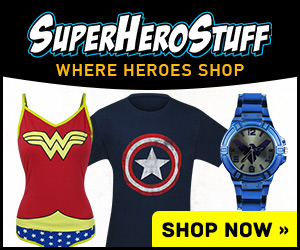 The story follows the Loxley's, a Canadian family living in the Niagara peninsula as they're torn apart by the American invasion of Canada in 1812, and the subsequent war that raged across both countries as British troops, Canadian militia, and First Nation warriors sought to thwart the expansionist plans of the American government. The story follows the characters through key historical events as they deal with the realities of war on their doorstep, the personal loss, setbacks and victories tied into the conflict.
In addition to the graphic novel, Renegade Arts Entertainment has also hired Oscar nominated screen writer Tab Murphy (Thundercats, Batman: Year One) to adapt the story into a school play, most recently performed at the Canmore Collegiate High School Theatre, as well as a movie screenplay.
Fans wanting more on THE LOXLEY'S AND THE WAR OF 1812 can visit Renegade's website, www.1812timeline.com, which incorporates the fictional characters from the book, and takes you through the events leading up to, during and after the war.
THE LOXLEY'S AND THE WAR OF 1812, a 176-page full-color paperback, will be on sale in stores June, 2012 for $19.99 and is available to order in the April 2012 edition of Diamond Previews (APR121209, ISBN: 978-1-908217-04-1). Retailers receive one FREE copy for every 3 ordered. For more information, please visit www.renegadeartsentertainment.com and www.facebook.com/LoxleysandtheWarof1812.
ABOUT RENEGADE ARTS ENTERTAINMENT
We publish comic books, but only a few and we are very discerning on our choices. The mix so far has been from experienced A list writers and artists and newer blood who pitched projects just too good to turn down.
Some of our projects have come from within Renegade itself, like Alan Grant' and Shane Oakley's Channel Evil and Alexander Finbow and William Simpson's Shades Of Gray. These are projects that our creators are passionate about and all of us at Renegade believe are of the highest quality. For more information, please visit www.renegadeartsentertainment.com.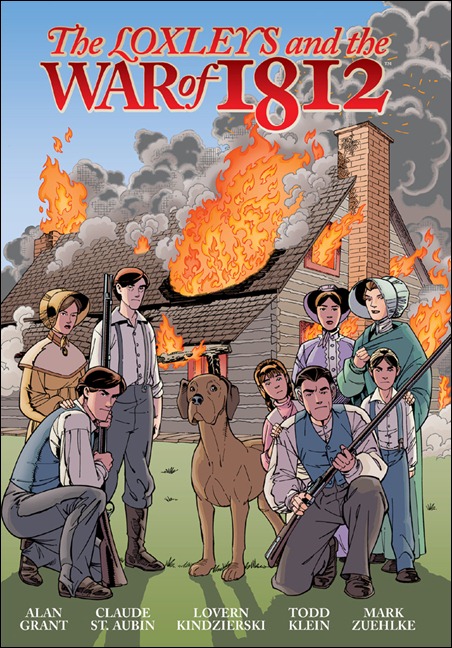 – The Comic Book Critic