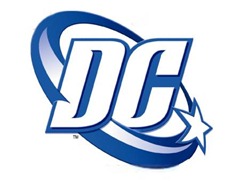 DC Comics has officially announced what we had reported earlier.
Here is the announcement from their Blog.
Tuesday, May 31st, 2011

By David Hyde

This year, change is in the air at DC Comics.

On Wednesday, August 31st, DC Comics will launch a historic renumbering of the entire DC Universe line of comic books with 52 first issues, including the release of JUSTICE LEAGUE by NEW YORK TIMES bestselling writer and DC Entertainment Chief Creative Officer Geoff Johns and bestselling artist and DC Comics Co-Publisher Jim Lee. The publication of JUSTICE LEAGUE issue 1 will launch day-and-date digital publishing for all these ongoing titles, making DC Comics the first of the two major American publishers to release all of its superhero comic book titles digitally the same day as in print.

DC Comics will only publish two comic books on August 31st: the final issue of this summer's comic book mini-series FLASHPOINT and the first issue of JUSTICE LEAGUE by Johns and Lee, two of the most distinguished and popular contemporary comic book creators, who will be collaborating for the first time. Together they will offer a contemporary take on the origin of the comic book industry's premier superhero team.

In the hours, days and weeks to come, we'll have more news about the other titles. Tomorrow, we'll hear from Co-Publishers Dan DiDio and Jim Lee about this momentous occasion. Keep checking THE SOURCE for updates about the other first issues.

This year, make history with us.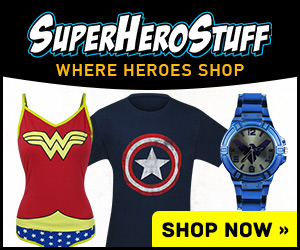 This item was also listed in the DC Comics News section:
DC Comics Unleashes a New Universe of Superhero Titles

May 31, 2011

DC Comics has a new strategy to be No. 1 in comic books: all-new No. 1s.

Starting this summer, the publisher will re-number its entire DC Universe of titles, revamping famous characters such as Batman, Superman, Wonder Woman and others from its 76-year history for a more modern and diverse 21st century.

The first book to be released under this new era: Justice League No. 1, out Aug. 31, a series by writer Geoff Johns and artist Jim Lee that reunites the famous lineup of Batman, Superman, Green Lantern, The Flash, Wonder Woman and Aquaman.

Johns promises a focus on the interpersonal relationships within DC's trademark superteam. "What's the human aspect behind all these costumes?" he says. "That's what I wanted to explore."
USA Today also ran an article with some more details on the big changes.