New Photos of Tom Hardy as Bane
on
July 30, 2011
and modified on July 30, 2011.
Tom Hardy is in full costume when he takes a break while on the set for The Dark Knight Rises on Saturday July 30, 2011 in Pittsburgh, Penn.
He looks to be standing on a camouflaged Tumbler which, I'm assuming, is also featured in the film. The coat and the costume both look very strange, but I'm sure there's a good reason for them.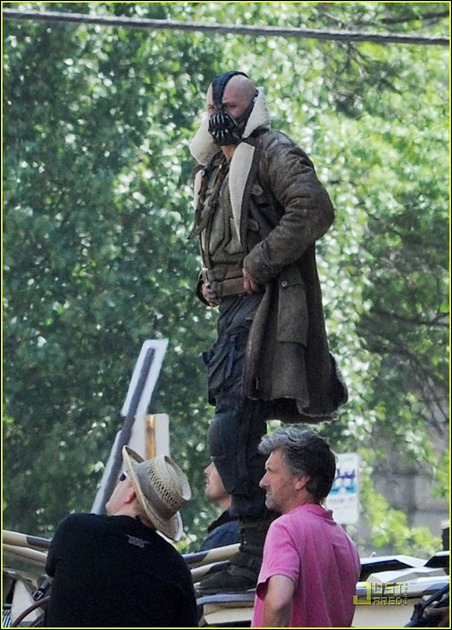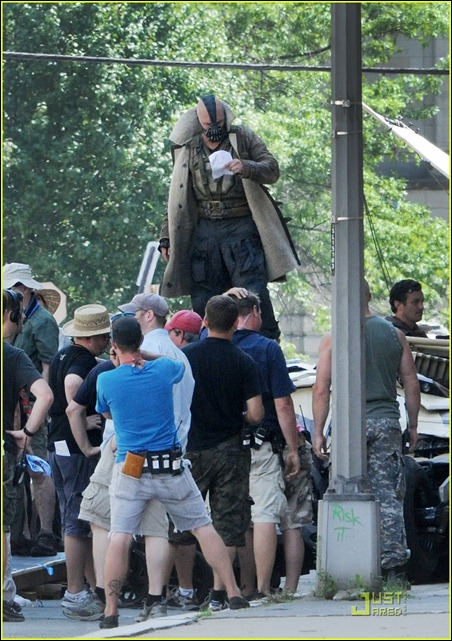 - The Comic Book Critic