Adventure Time #45 Preview (BOOM!)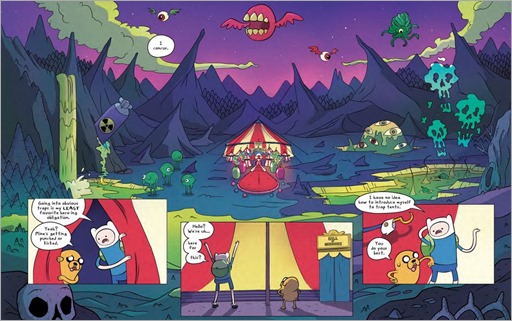 Here's a short preview of Adventure Time #45, a special one-shot issue by writer Christopher Hastings and artist Zachary Sterling, on sale October 14th, 2015 from BOOM! Studios.
Adventure Time #45
Writer: Christopher Hastings
Artist: Zachary Sterling
Imprint: KaBOOM!
Special one-shot issue! Finn and Jake get trapped in a time-looping mirror maze!