Adventure Time: Marceline Gone Adrift #1 Preview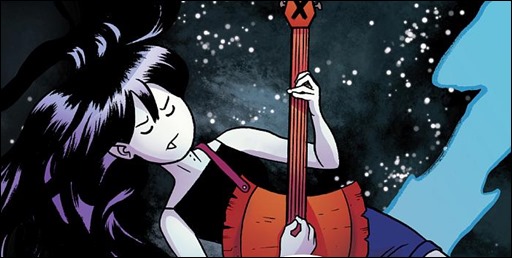 Here's a five page preview of Adventure Time: Marceline Gone Adrift #1, the first part of a six issue miniseries, by writer Meredith Gran and artist Carey Pietsch, on sale January 14th, 2015 from BOOM! Studios.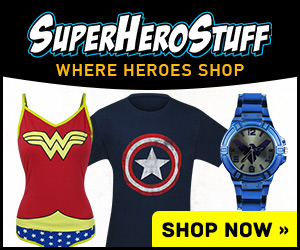 Adventure Time: Marceline Gone Adrift #1 (of 6)
Imprint: KaBOOM!
Author: Meredith Gran
Artist: Carey Pietsch
WHY WE LOVE IT: Marceline and the Scream Queens was our firstAdventure Time miniseries and we loved the tour Meredith Gran took us on. It's definitely time for more Marceline and what better way to get everything rolling than with an epic that takes Marceline and Princess Bubblegum to the far corners of the world and into space!
WHY YOU'LL LOVE IT: Marceline. The. Vampire. Queen. From the writer that brought you Marceline and the Scream Queens, Meredith Gran (Octopus Pie), and introducing indie talent Carey Pietsch, this is your chance to get some one-on-one time with one of your favorite residents of Ooo.
WHAT IT'S ABOUT: Marceline is on a rampage for mysterious reasons, and the kingdom of Ooo is desperately scrambling to stop her. In trying to save both Ooo and Marceline herself, Princess Bubblegum accidentally propels Marceline into the farthest reaches of space…and strips her of her powers! Guilt-ridden, Princess Bubblegum sets off on a space rescue that'll test the power of her mind…as well as the power of friendship.
– The Comic Book Critic