Clockwork Angels #2 (BOOM!) Preview!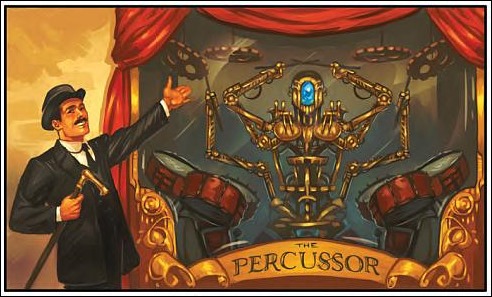 Here's a preview of Clockwork Angels #2 based on a story and album by Neil Peart and RUSH by writer Kevin J. Anderson and artist Nick Robles, courtesy of BOOM! Studios – on sale April 30th, 2014.
Clockwork Angels #2
Writer: Kevin J. Anderson
Artist: Nick Robles
From RUSH visionary Neil Peart and best-selling author Kevin J. Anderson, this is the world of CLOCKWORK ANGELS brought to life!
Owen Hardy never thought he would make it to Crown City, home of the Clockwork Angels. But now that he's here, his life is turning for the worse. That's when The Anarchist steps in!
– The Comic Book Critic