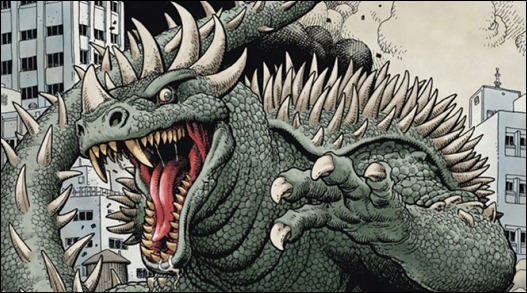 Godzilla Legends is a 5 issue series featuring Godzilla's foes in self-contained stories. Here is a preview of the first issue courtesy of Comic Book Resources.
Godzilla Legends #1, written by Matt Frank and Jeff Prezenkowski, and drawn by Matt Frank, is available at comic shops on Wednesday, November 16th, 2011 with a cover price of $3.99. The first issue features a cover by Bob Eggleton and Arthur Adams, and several alternate and incentive covers are available.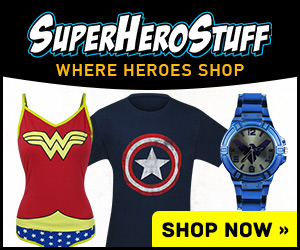 The Legends begin here! Presenting the first of five spotlight issues, each of which explore a self-contained story centering on one of Godzilla's fearsome foes! In this tale, drawn and co-written by Godzilla superstar artist Matt Frank, Anguirus, the armadillo-esque perpetual underdog, goes toe-to-toe with one of the most devastating monsters of all time—Destroyah! It's a classic tale of David vs. Goliath… monster style!
– The Comic Book Critic