Hit: 1955 TPB Preview (BOOM!)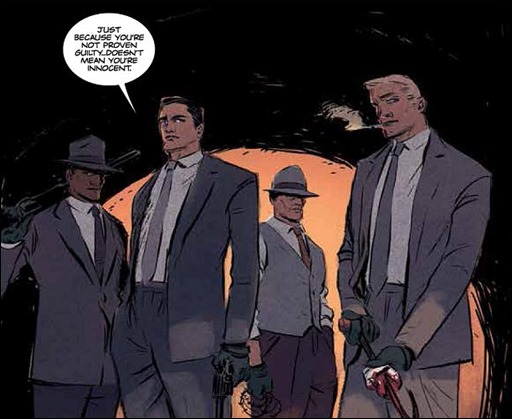 Here's a ten page preview of Hit: 1955, the TPB collecting all four issues of the crime noir miniseries by writer Bryce Carlson and artist Vanesa R. Del Rey, on sale December 10th, 2014 from BOOM! Studios.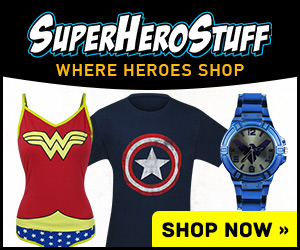 Hit: 1955 TP
Author: Bryce Carlson
Artist: Vanesa R. Del Rey
WHY WE LOVE IT:You say your crime noir story is based on a group of hard-boiled policemen during 1950s Los Angeles that did a little wetwork under the table, ridding the city of its scummiest residents one lowlife at a time? And it features the art debut of Russ Manning Award for Most Promising Newcomer nominee Vanesa R. Del Rey? Oh, we're so there.
WHY YOU'LL LOVE IT: Noir crime fiction is a part of Americana, from the writing of James Ellroy and Raymond Chandler to the films of Orson Welles and Alfred Hitchcock. Hit joins titles like Torso, Criminal, and Gotham Central as a grand contribution to crime noir comics.
WHAT IT'S ABOUT: They say the eyes are the window to the soul. You look at Harvey Slater and you'll see a homicide detective chasing cigarettes with a few fingers of bourbon. You look into his eyes, and you'll see a hitman who spends his nights making "untouchable" criminals disappear for the Los Angeles Police Department. But all it takes is a blonde bombshell from his past and a crime syndicate trying to muscle in while Mickey Cohen's in prison to open Slater's eyes to who he really is. Collects the complete four-issue limited series, features the never-before-seen short story, "Bonnie," and includes an introduction by author Duane Swierczynski.
– The Comic Book Critic