Medieval Spawn / Witchblade #1 Preview (Image)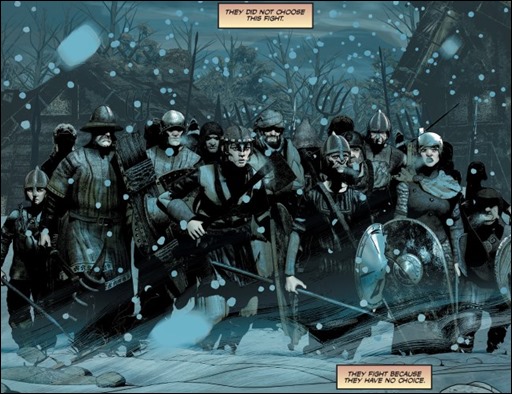 Here's a 4-page preview of Medieval Spawn / Witchblade #1, a 4-issue miniseries by Brian Holguin & Brian Haberlin, on sale May 9th, 2018 from Image Comics.
MEDIEVAL SPAWN / WITCHBLADE #1 (OF 4)
Writer: Brian Holguin, Brian Haberlin
Artist / Cover: Brian Haberlin
Fan favorites Spawn and Witchblade team together for the first time in TWO DECADES!! In this issue: A village is besieged by a dark force—then Spawn emerges from out of the shadows to save them all. Is he their savior…or their destroyer?
U.S. Cover Price: $2.99
Published: May 9, 2018
Diamond ID: MAR180598
Age Rating: T