The Shaolin Cowboy: Shemp Buffet Preview (Dark Horse)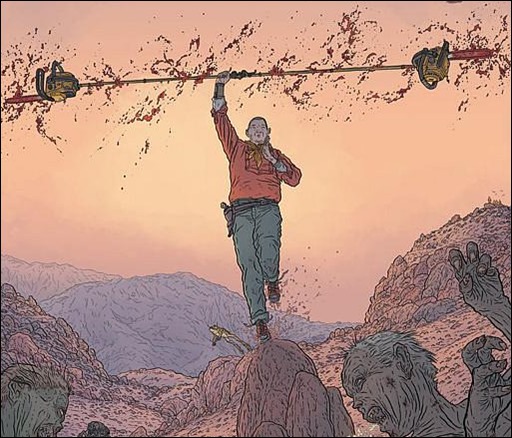 Here's a short preview of The Shaolin Cowboy: Shemp Buffet, a 144 page hardcover collecting the entire series by writer/artist Geof Darrow and colorist Dave Stewart, on sale March 4th, 2015 from Dark Horse.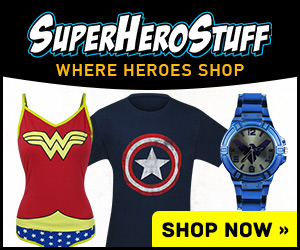 THE SHAOLIN COWBOY: SHEMP BUFFET
Writer: Geof Darrow
Artist: Geof Darrow
Colorist: Dave Stewart
Cover Artist: Geof Darrow
Collects the complete Dark Horse Comics Shaolin Cowboy series!
"A LITTLE LESS CONVERSATION, A LITTLE MORE ACTION!!"—Elvis
The Saga of one man's fight against The Walking Dead as you've never seen it before!
The action never lets up as a chainsaw of events pits the comic world's favorite Shaolin Cowboy against a legion of gourmets from the fourth level of hell, intent on turning America's finest youth into an endless Shemp buffet.
Strap on your six-guns, gas up your chainsaw, and hang on, 'cuz you aren't in Downton Abbey anymore.
*Featuring bonus material not available before in stores.
Genre: Fantasy, Action/Adventure
Publication Date: March 04, 2015
Format: FC, 144 pages; HC, 7 1/2″ x 11 1/2″
Price: $19.99
Age range: 16
ISBN-10: 1-61655-726-5
ISBN-13: 978-1-61655-726-3