Ragnarok #10 Preview (IDW)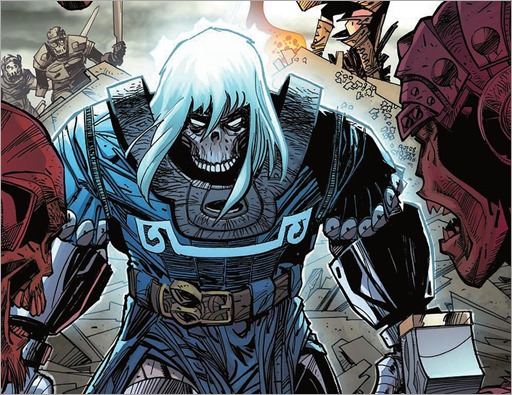 Here's a 5 page preview of Ragnarok #10 by Walter Simonson, Laura Martin, & John Workman, on sale October 5th, 2016 from IDW Publishing.
Ragnarök #10
Walter Simonson (w & a & c)
Riding on the backs of the newly metamorphosed steeds of the Thunder God, Thor, Regn, and Drifa soar across the Dusk Lands. Beneath them roars a Frost Giant, towering over a back door into Hel. And before them lies the Fortress of Angantyr, the Lord of the Dead, and a rendezvous with destiny.
FC • 40 pages • $4.99
Bullet points: 
· Continuing Walter Simonson's masterpiece!
· Featuring a variant cover from John Paul Leon!