Preview of The Red Star Volume 1 (IDW)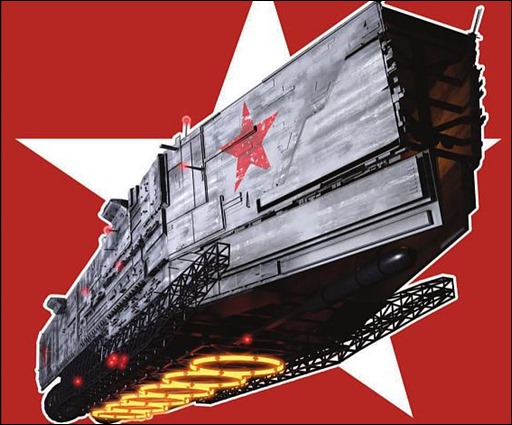 Here's a short preview of The Red Star Volume 1 Deluxe Hardcover Edition by creator, writer, & artist Christian Gossett, on sale November 19th, 2014 from IDW Publishing.
The Red Star, Vol. 1
Christian Gossett (w & a & c)
Christian Gossett's landmark series redefined what a comic book could look like, while the story's rich history and brutal world brought motion picture scope to the comic page. Now the massive tale is presented in deluxe form, starting with this volume including issues #1–4 and 6–9.
HC • FC • $49.99 • 324 pages • 7" x 11" • ISBN: 978-1-61377-807-4
Bullet points:
Deluxe Hardcover Edition!
Christian Gossett's magnum opus, back in print!
– The Comic Book Critic