The Realist HC Preview (Archaia)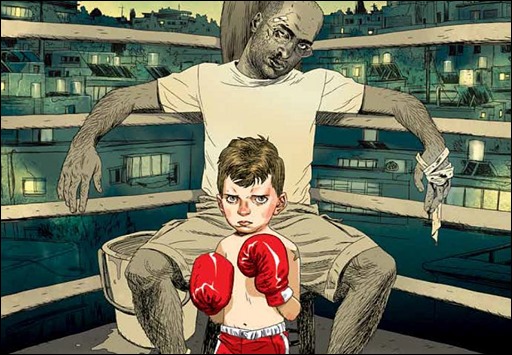 Here's a ten page preview of the highly anticipated English language release of The Realist hardcover by creator Asaf Hanuka, on sale April 22nd, 2015 from Archaia Entertainment.
The Realist HC
Imprint: Archaia
Author: Asaf Hanuka
Artist: Asaf Hanuka
What's to Love: Asaf Hanuka, in a very short period of time, has become one of comics' most critically acclaimed and sought-after creators. His autobiographical webcomic, The Realist, began winning awards shortly after its launch, including a Gold Medal from The Society of Illustrators.
What It Is: Acclaimed Israeli cartoonist Asaf Hanuka's weekly strips unfold an emotional autobiography full of humor and melancholy, wild imagination, and quiet desperation. Collected for the first time in English and including never-before-collected strips, The Realist delivers both honesty and whimsy from a master of his craft. With echoes of R. Crumb and Daniel Clowes, Hanuka moves readers with his depictions of everyday life, commenting on everything from marriage to technology to social activism through intimate moments of triumph and failure.