A Six Page Preview of Protector #1 (Image)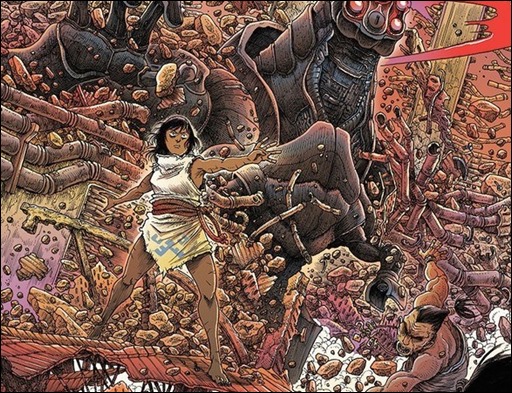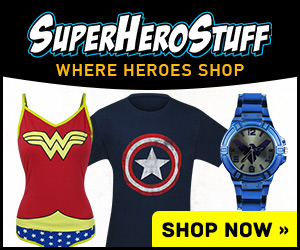 Here's a 6-page preview of Protector #1 by writers Simon Roy & Daniel M. Bensen and artists Artyom Trakhanov, Jason Wordie, & Hassan Otsmane-Elhaou, on sale January 29th, 2020 from Image Comics.
Writers: Simon Roy, Daniel M. Bensen
Artists: Artyom Trakhanov, Jason Wordie, Hassan Otsmane-Elhaou
Cover: James Stokoe
SERIES PREMIERE!
From SIMON ROY (Prophet), Sideways Award-winning author DANIEL M. BENSEN (Junction), ARTYOM TRAKHANOV, JASON WORDIE (GOD COUNTRY), and HASSAN OTSMANE-ELHAOU (Red Sonja) comes a sci-fi adventure equal parts Conan the Barbarian, Mad Max, and The Expanse.
Of all the tribes that dwell in the hot ruins of far-future North America, the Hudsoni reign supreme, but even they fear and obey the godlike Devas. When the Devas warn of an old-world demon in the conquered city of Shikka-Go, Hudsoni war chief First Knife decides to deal with the threat personally.
Published: January 29, 2020
Diamond ID: NOV190012
Age Rating: M
Cover price: $3.99

Protector #1 – $3.19
Retail Price: $3.99
You Save: $0.80