ComixTribe to Publish Rachel Deering's Werewolf Horror Romance ANATHEMA
Press release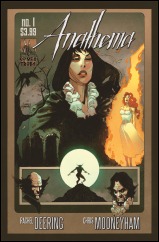 ComixTribe announced today that it will be publishing Anathema, a lesbian werewolf horror series created by Rachel Deering (Womanthology.)
"I've re-read Anathema five times now, and it gets better each time," said ComixTribe publisher Tyler James. "This is a perfect first issue to what promises to be an outstanding series by Rachel Deering and Chris Mooneyham. We're thrilled to welcome Anathema to the tribe!"
Anathema is a six issue limited series horror comic that tells the story of Mercy Barlowe, a tormented young woman with a dark side. She must fight through treacherous lands and unspeakable horrors to reclaim her lover's soul, which has been stolen by members of a sinister cult, bent on resurrecting a terrible and ancient evil.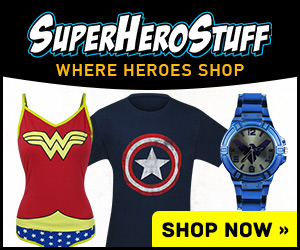 Rachel Deering is excited to be bringing her property into the ComixTribe fold. "I've believed in ComixTribe from the start. After getting into the comic scene, I noticed that ComixTribe was a huge presence in #comicmarket, so I was already convinced of their dedication to the medium. I'm happy to have found a publisher that supports my vision."
This month Deering has been hard at work on a Kickstarter Drive to fully fund production of the series. With just 4 days to go, Anathema is currently 97% funded. To help push the drive over the top, today, Deering is adding two new ComixTribe-themed reward levels:
$25 ComixTribe Fan Package – ComixTribe T-shirt, plus printed first edition copies of both issues #1 and #2 signed, and delivered to your home! International backers, please add $5 for shipping. (limit 15)
$101 ComixTribe SuperFan Package – ComixTribe T-shirt, Anathema 1-6, plus EVERY comic book or graphic novel ComixTribe publishes in 2012, including SCAM, THE RED TEN, OXYMORON, THE STANDARD, TEARS of the DRAGON, and more. (limit 5)
A publication date for Anathema has not yet been set, though an early fall release seems likely. ComixTribe recently signed a distribution deal with Diamond Comic Distributors, Inc. for worldwide distribution, but has also established a robust micro-distribution network of indie friendly comic shops that it sells to directly. Details for Anathema's distribution plan will be forthcoming.
"Vampires vs. werewolves in a love story that sticks with you long after you've put the book down? What's not to love?" said ComixTribe Editor-in-Chief Steven Forbes. "Rachel's Anathema brings diversity and breadth to the line of ComixTribe books, while maintaining and enhancing our growing reputation as a publisher of quality independent titles."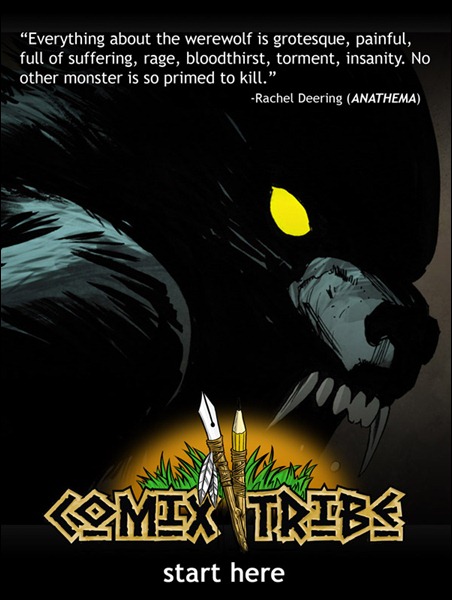 "Anathema promises to be a terrific series. I'll be there for all six issues that are currently planned, and (one hopes) the many additional stories to follow." – Bill Willingham, Eisner award winning author of Fables
"Visceral horror that merges the grotesque with the classic Hammer feel. Epicly fun and disturbing." – Joshua Hale Fialkov, Eisner nominated writer of Echoes, Tumor, and I,Vampire
"Rachel Deering's first full length comic reads like the work of a seasoned pro. I was instantly hooked. I will be following her career closely." – Mark Poulton writer of Savage Hawkman, Avengelyne, and A Cat Named Haiku
"If you enjoy dark horror tales, lesbians, demons, witches, or werewolves, I'd advise you to check this one out as soon as possible. This book is sort of like if Edgar Allen Poe were a riotgrrl." – Geektress.com
"This is exactly what I love about horror and werewolves." -Werewolf-News.com
Preview of Anathema
– The Comic Book Critic